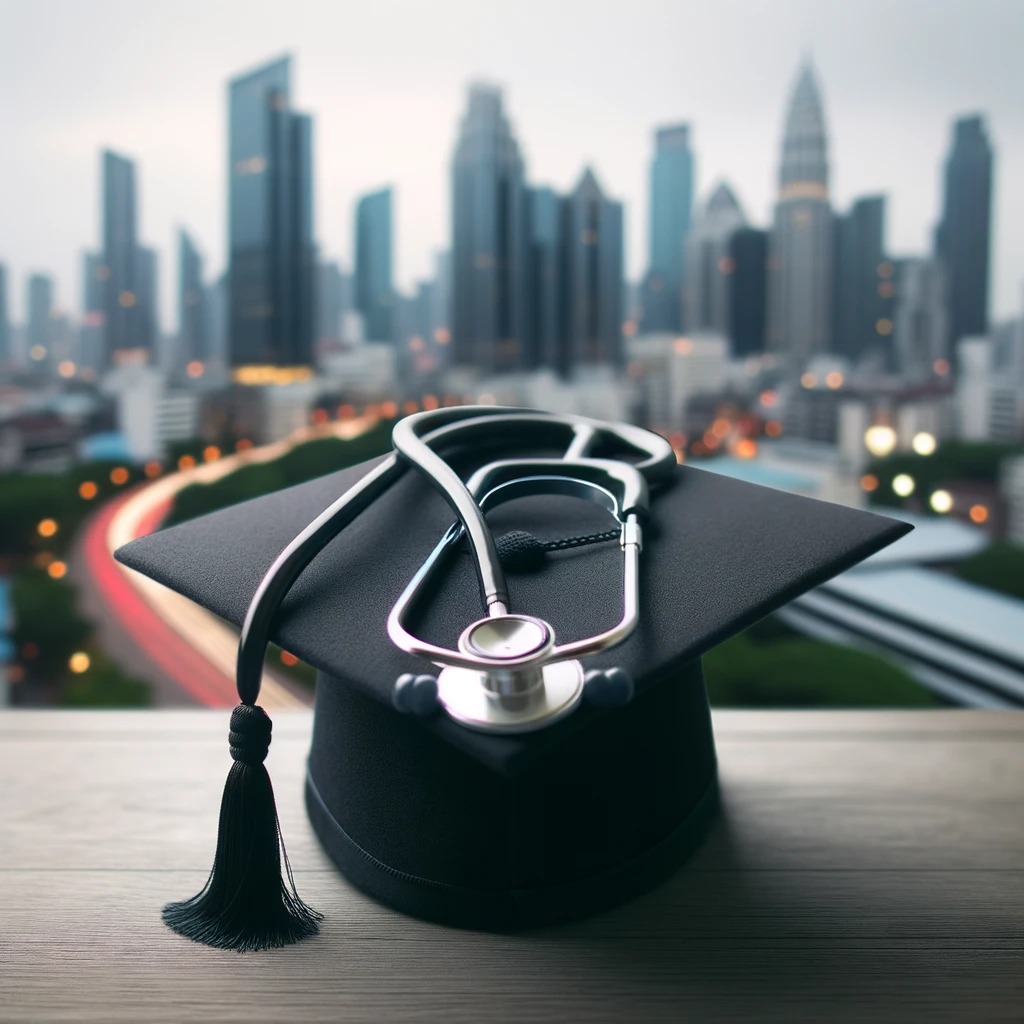 For years, I considered business education as a second-tier pursuit, overshadowed by the "nobler" study of scientific fields such as math, physics, and biology. Growing up in a developing country, success was predefined: becoming a doctor, an engineer, or a lawyer. Anything different was seen as settling. The thought of exploring business seemed distasteful, mired by my skewed perception of wealth and its pursuit.
Yet, when I journeyed to the U.S. for advanced medical training, my understanding began to evolve. Business wasn't just about money; it was the bridge turning scientific marvels into tangible benefits for humanity. The age-old debate of Tesla vs. Edison dawned on me in a new light—we needed both the visionary and the executor, the scientist and the entrepreneur.
During my surgical training, the importance of business acumen became clear. Witnessing physicians and nurses shape healthcare management and advocate for patients, I felt the urge to dive deeper into the business realm. Pursuing an MBA seemed a logical step, but with the constraints of time and finances, the conventional route was impractical. Thus, my innovative "5-year MBA plan" was conceived: one class at a time, balancing the requirements of my neurosurgical training with the academic needs of my MBA and also making the degree affordable. This journey led me to an MBA from the esteemed Johns Hopkins Carey Business School.
Was the MBA indispensable? Not exactly. However, it sharpened my edge as I personally thrive in a structured academic setting. But platforms like YouTube offered invaluable insights, often surpassing expensive textbooks and classes from world-class professors. Videos became instrumental in my learning, and I urge readers to harness this digital tool.
So, why pen this blog when the digital realm is replete with knowledge? Think of this as a compass—a guide to the vast expanse of business. Crafted from my experiences, it's a tome I wish existed during my science-loving high school days. A primer for the uninitiated and a refresher for the acquainted, this blog touches on diverse business facets, underpinned by my unique perspective. It's a collection I wish to pass on to my kids.
You might wonder, "Why 50 topics?" It's a reflection of my learning mantra. I've always distilled complex lessons into core takeaways, striving not for grades, but for lasting comprehension. Each of the topics symbolizes my distilled understanding from a month at business school.
Embarking on this read, I hope to enrich your view of the business landscape. Dive in, and may you find value in every page. The links to the chapters will become available as the chapters are written. Each chapter will typically include the lesson learned along with a description of that lesson. They will also include a technical vignette to illustrate the concepts being discussed.
Part I: The Fundamentals
Chapter 5: The Dance of Demand and Supply: Finding Market Equilibrium
Part II: The Core Business Disciplines
Chapter 6: Making Sense of Financial Statements

Chapter 7: The Language of Numbers: Accounting Basics Made Easy

Chapter 8: Marketing: More Than Just Selling: Creating Customer Value

Chapter 9: Human Resources: People Make the Business

Chapter 10: Operations: The Engine Behind Success
Part III: Leadership & Ethics
Chapter 11: The Essence of Leadership: Inspiring and Influencing Others

Chapter 12: Ethical Business: Doing Well by Doing Good

Chapter 13: Effective Communication: A Leadership Essential
Part IV: Strategy & Competitive Advantage
Chapter 14: Crafting Business Strategy: From Vision to Execution

Chapter 15: Cultivating a Competitive Advantage

Chapter 16: Making Strategic Decisions: Analyzing Options for Success

 
Part V: Innovation & Technology
Chapter 17: Embracing Innovation

Chapter 18: The Role of Technology in Modern Business

Chapter 19: Navigating Digital Transformation
Part VI: Global Business
Chapter 20: Understanding the Global Business Environment

Chapter 21: Entering Foreign Markets

Chapter 22: Managing Cultural Differences
Part VII: Entrepreneurship
Chapter 23: The Entrepreneurial Mindset: Nurturing the Spirit of Innovation

Chapter 24: Building a Business Model: Designing the Blueprint for Success

Chapter 25: Navigating the Startup Ecosystem
Part VIII: Business Law
Chapter 26: Business Law Essentials: Legal Framework for Business Operations

Chapter 27: The Legal Side of Entrepreneurship

Chapter 28: Navigating Corporate Governance
Part IX: Negotiation & Conflict Resolution
Chapter 29: The Art of Negotiation: Strategies for Win-win Outcomes

Chapter 30: Resolving Conflicts Building Stronger Relationships
Part X: Business Communication
Chapter 31: Effective Business Writing

Chapter 32: Perfecting the Art of Presentation

Chapter 33: Mastering Non-Verbal Communication
Part XI: Project Management
Chapter 34: Principles of Project Management

Chapter 35: Managing Project Risks

Chapter 36: Agile and Lean Project Management

 
Part XII: Healthcare Business 
Chapter 37: The Business of Healthcare

Chapter 38: Navigating Healthcare Regulations

Chapter 39: Innovations in Healthcare
Part XIII: Synthesizing Lessons
Chapter 40: Building and Maintaining Professional Relationships

Chapter 41: Harnessing Emotional Intelligence

Chapter 42: The Importance of Continuous Learning

Chapter 43: Cultivating Resilience in Business

Chapter 44: Balancing Work and Personal Life

Chapter 45: Making Business Sustainable
Part XIV: Real-World Cases
Chapter 46: Learning from Successful Entrepreneurs

Chapter 47: Lessons from Business Failures
Part XV: Future of Business
Chapter 48: Predicting Future Business Trends

Chapter 49: The Role of AI and Robotics in Business

Chapter 50: Final Reflections: Business as a Force for Good